Grovedale Community Kitchen
March 6th, 2017 by communitykitchens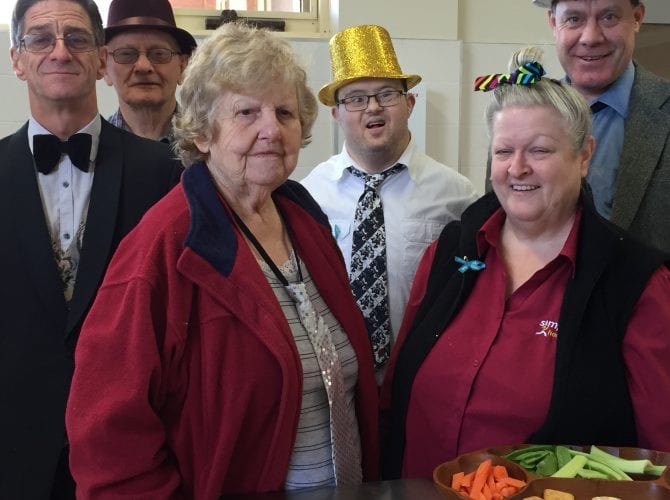 Grovedale Community Kitchen
Target Group: General Community
Location: 45 Heyers Rd, Grovedale. Geelong
Day: Tuesday & Wednesdays
Time: 10.00am—12.30pm
Host organization: Grovedale Neighbourhood House
Interview with Brian Johansson:
Brian is a retired guy that has always enjoyed cooking. He also likes Ballroom Dancing through to competition level. He was a Fitter and Turner, and then became a baker for 15 years. Brian also grows his own veggies in the Grovedale community garden.

What is a Community Kitchen?
It's a group of people who come together on a regular basis to cook, socialise and enjoy good food. Each group decides how their kitchen will run, how often they will meet, and what food they will prepare.
What got you started in Community Kitchen's?
I got involved in the community kitchen about 18 months ago. I retired from work and found the community kitchen by chance when I was looking online for details about the Community Garden which I also enjoy.
I read about the kitchen and it sounded like something that would suit me. When I first started with the group it had 3-4 active members. I started assisting the facilitator with buying the groceries and with the running of the group. I have since completed facilitator training and am sharing the role. I find the group to be fun and I enjoy spending time with the people and have even made some new friends.
It's great to share recipe ideas and to learn cooking tips from each other. The group involves attending Wednesday cooking. I buy food to prepare and supervise and participate. We enjoy eating what we have cooked.
The group has about 12 members on the books with 8 – 9 attending most weeks.
What sorts of foods does the group cook?
The group decides on their own menu each week. We try to have healthy meals that can be made on a budget that are tasty. A member of the group may bring a favourite recipe of theirs, something they see on T.V, or just something they feel like trying.
Do you use any of the foods from the community garden in the cooking?
I may bring something from my garden to cook or pick some fresh herbs to add to a dish.
Do members have to book and pay in advance?
Members don't book, but last year we started a waiting list. It is a pay as we go system at $5 a week. I think it's been great for me to get involved with the Grovedale Community. I have met lovely people and I would encourage others who might be thinking about getting out there to just give it a go!
………………………………………………………………………………………………………………………
People can find out more from http://www.barwonhealth.org.au/healthy-communities/community-kitchens-bh or www.communitykitchens.org.au