What is a Community Kitchen?
A Community Kitchen is a group of people who meet on a regular basis to plan, cook and share healthy, affordable meals. Community Kitchens Groups are for everyone, and can be run anywhere there is a kitchen (churches, schools, neighbourhood houses, community health services, workplaces, Men's Sheds etc.).
(Please note that the Community Kitchens Program does not offer kitchen venue hire).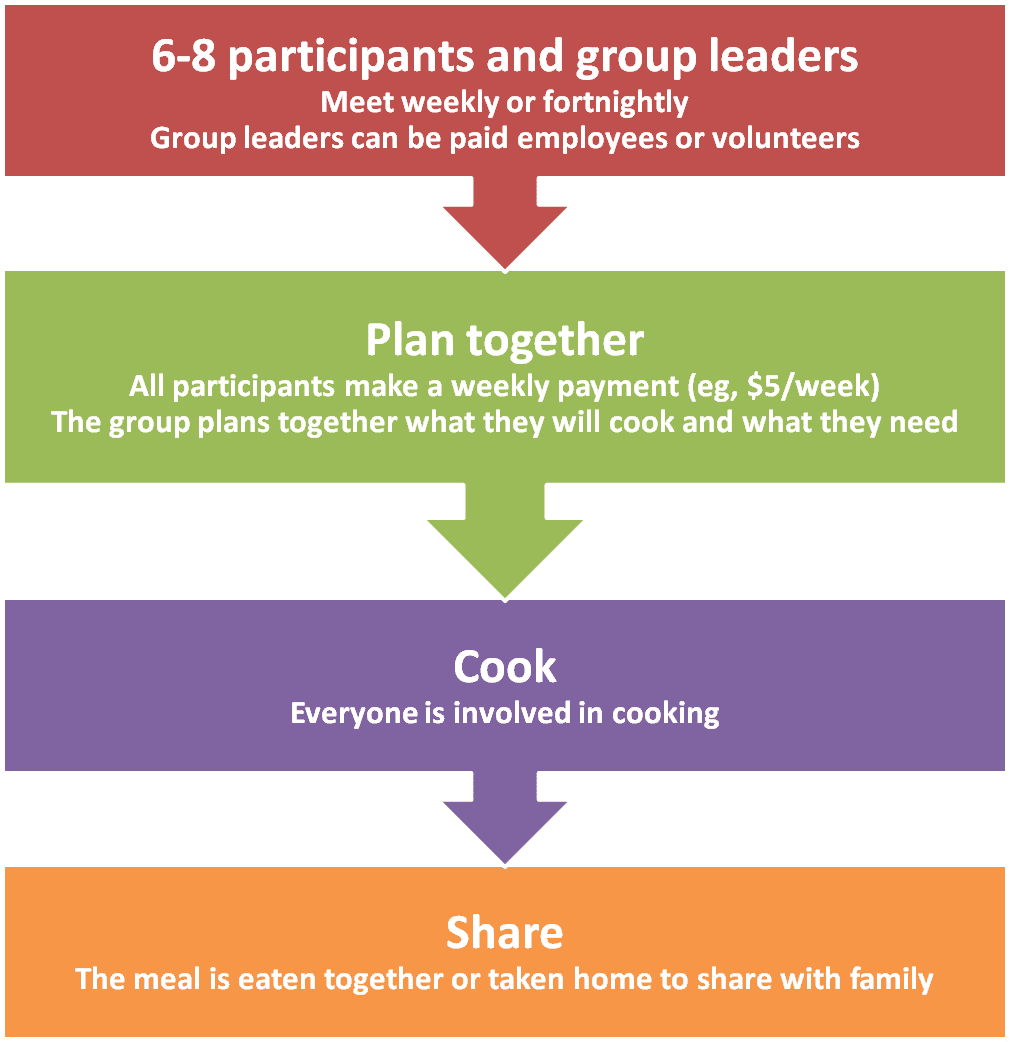 There is no 'one way' or 'right way' to run a Community Kitchen. However, there are a few key features that are essential as they allow groups to bypass strict food safety legislation and ensure an empowerment and capacity building model (rather than a welfare model) is followed.
Essential features:
Held on a regular basis (usually weekly or fortnightly)
It is participant driven, and all participants are actively involved in the planning, preparation and cooking of food
Food prepared is shared among participants and/or members of their household (meals are not given away or sold)
Benefits of a Community Kitchen
There are many benefits to Community Kitchens including that they:
increase access to healthy meals
help the community to develop life skills such as growing of fresh food, budgeting, meal planning, cooking and social skills
support members of the community to connect and start new friendships