What is a Community Kitchen?
A Community Kitchen is a group of people who cook healthy meals together.
How it works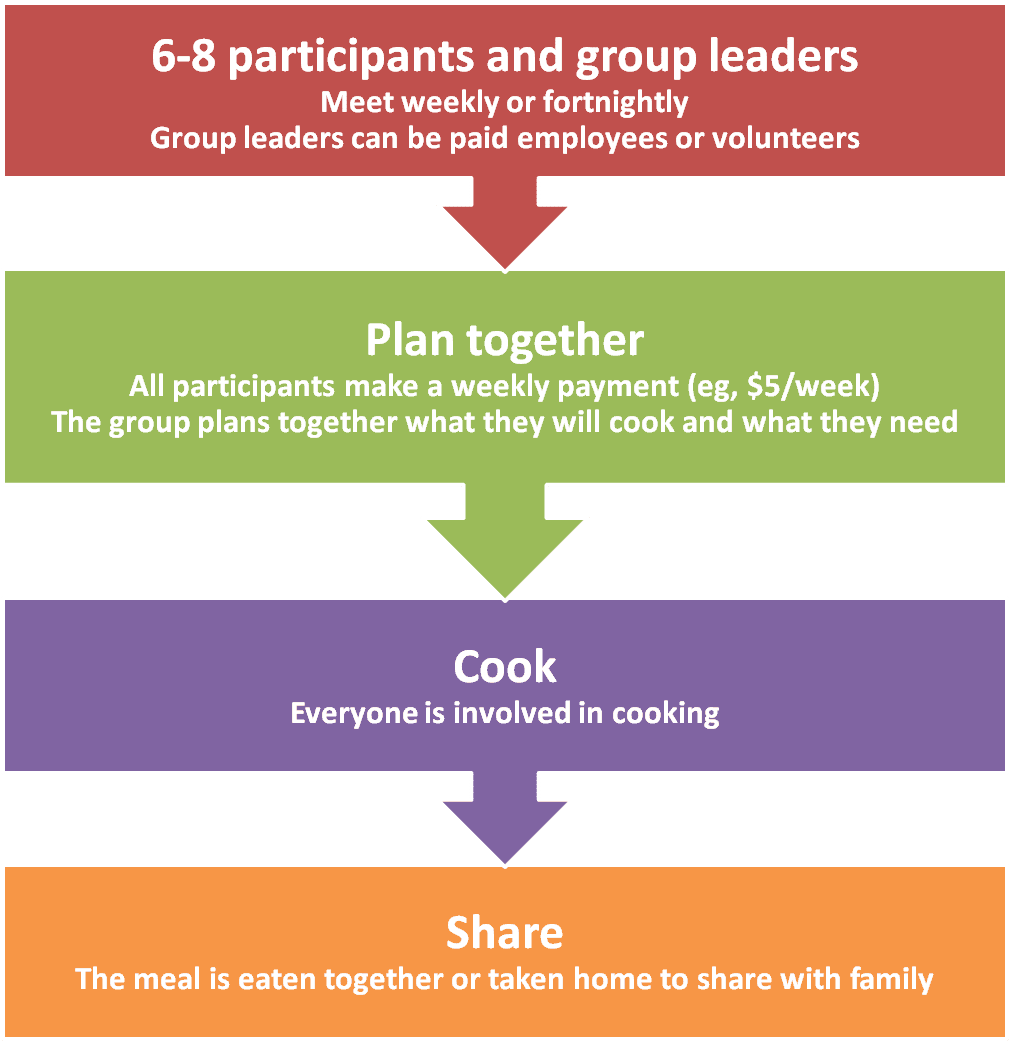 A Community Kitchen is a group of people who meet on a regular basis to plan, cook and share healthy, affordable meals. Community Kitchens are for everyone, and can be run anywhere there is a kitchen (churches, schools, neighbourhood houses, community health services, workplaces, Men's Sheds etc.).
There is no 'one way' or 'right way' to run a Community Kitchen. However, there are a few key features that are essential as they allow groups to bypass strict food safety legislation and ensure an empowerment and capacity building model (rather than a welfare model) is followed.
Essential features:
Held on a regular basis (usually weekly or fortnightly)
It is participant driven, and all participants are actively involved in the planning, preparation and cooking of food
Food prepared is shared among participants and/or members of their household (meals are not given away or sold)
Community Kitchens are owned and driven by participants as much as possible. Enabling participants to make the decisions about how the Kitchen runs supports ownership, and overall the development of a successful sustainable initiative.
Benefits
Community Kitchens can:
enable people to connect and share
enable the development of food independence skills such as food growing and harvesting, meal planning, budgeting, food preparation and cooking
support the development of other life skills such as communication, interpersonal, teamwork, leadership and literacy and numeracy skills
improve the motivation of participants to cook at home, and reduce intake of takeaway and fast foods
build confidence and self-esteem
improve access to healthy food
develop and strengthen community partnerships
increase access to employment and volunteering opportunities